Peru
Alex Williams, Peru Specialist
Alex Williams is also a River and Destination Weddings Specialist
Why is Machu Picchu on everyone's bucket list? We believe that the journey to this sacred locale is the pinnacle of adventure travel - mixed with a wondrous cultural experience - is second to none.
Peru is awe inspiring, but difficult without the help of a professional who has been there. Not only has Alex experienced the breathtaking views from Machu Picchu and Cuzco, she has lived in Peru; surfed the waves in Miraflores, walked the ruins in Chiclayo, perused downtown Lima, the Museo de Oro in la Molina and the St Francis Cathedral.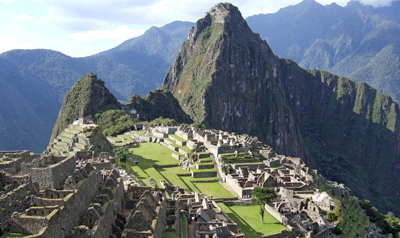 When not shopping in the local markets and modern malls, or eating and enjoying a drink in Barranco, Alex vacationed at many local getaways including Arequipa, Puno and Lake Titikaka (to name a few). Ask Alex about her nights spent in a jungle lodge in Iquitos enjoying the sounds of the wild animals.
Get ready to experience the Sacred Valley and the brilliance of Machu Picchu. Alex's expertise will get you there, as well as acquaint you with the lesser known destinations that can amplify your adventure.
We have hiked Machu Picchu, travelled Greece and the Greek Islands and mostly recently a wonderful vacation through Italy. [Niche Travel Group] knows my husband and I like active vacations and has made wonderful selections based on our likes and interests. Now to decide our next destination!!!
ENRICHING YOUR LIFE ONE VACATION AT A TIME


Select your next adventure below and meet the expert who will help.