Destination Guide -

Discover Basel
Located where the Swiss, French and German borders meet, Basel is a uniquely multicultural city.
Basel Travel Guide
Basel is an important cultural centre, boasting theatres, concert halls, museums and one of the best-preserved 'Old Towns' in Europe, with charming medieval houses and squares. Whether it's a visit to the marketplace, a dip in the Rhine or an evening at the theater, allow yourself to be inspired by the joys that await you in Basel.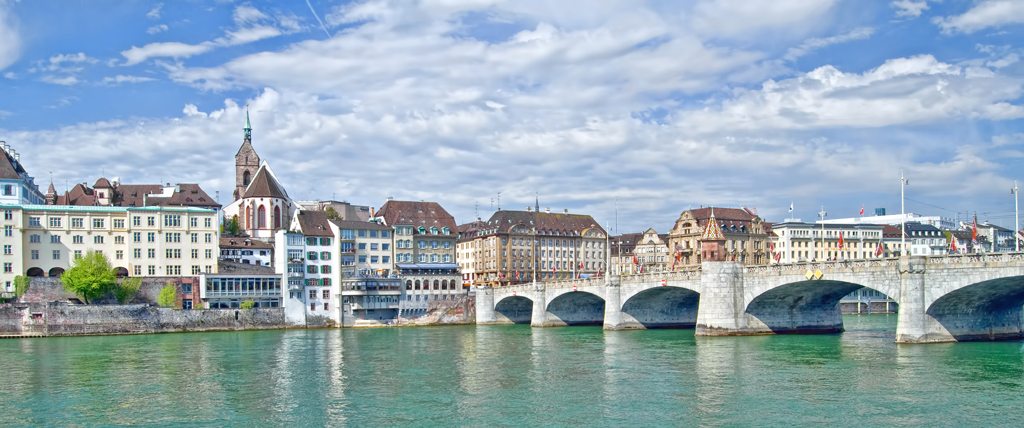 Why travel to Basel?
This dynamic city is both small (and easy to navigate) and alive with art museums and hosts the world-famous annual exhibition Art Basel (more below). A must for visitors are morning strolls around the 'Old Town', situated between the Basel Zoo and the Rhine River, enjoying the cobbled streets and Romanesque cathedrals, interspersed with market squares, shops, and cafés. A tour of the beautifully renovated Rathaus (town hall) is essential. As for eats, there are fantastic food markets where you can pick up fresh, local food or sample the delicacies know to the area.
What to see?
The Kunstmuseum Basel: Home to the largest and most important public art collection in Switzerland. Travleller Tip: Look for the Gegenwart, the first enlargement and one of the first collections in the world dedicated to contemporary art.
Basel's Buvettes: Buvettes are renovated food trucks made into kiosks offering local choices of beverages and food. Located in Kleinbasel on the opposite side of the Rhine river in 'Old Town', this local venue is a splendor of culinary offerings and relaxing Rhine riverside views.
Basel's Zoo: Opened in 1874, it is the oldest and one of the largest zoos in Switzerland. Coming in 2024: Ozeanium Zoo Basel (aquarium).
What to do?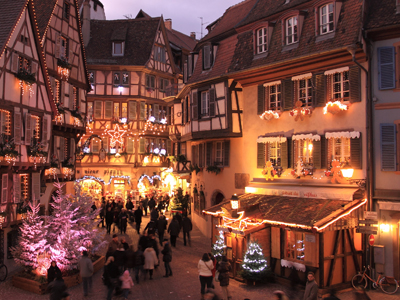 Walking Tours: Free Walk Basel offers a variety of walking tours. Tour the history of 'Old Town', Jewish landmarks, art destinations, local craft breweries, and the list goes on...
Art Basel (June): An annual art show since the early 1970's, showcases the work of over 4000 artists (painting, sculpture, film and photography).
Marketplatz: The city's main piazza hosts a weekly market of fresh produce, festivals and concerts.
Tour the Rhine: There are four ferries (non-motorized), operating with only a steel cable and the power of the river's current.
The Carnival of Basel (or Baster Fascnacht): Between February and March is the biggest carnival in Switzerland. The annual festival is one of the top fifty local festivities in Europe and is famous for its masked musicians parading the streets, not to mention there are plenty of beer and food choices to tempt your appetite.
Christmas in Basel: The city spares no expense with lavish Christmas lighting and over a hundred Christmas trees lining the streets. A truly a magical experience for holiday lovers.
Visit three countries in one day! The actual border point lies beneath the Rhine River, but visitors can still stand beneath the monumental meeting point with its three flags and enjoy the rare opportunity to stand within three countries at once.
Fun Facts!
How do you say Basel? People generally use the English spelling "Basle" and pronounce it baal (-aa as in "father").
Basel is a Rhine River cruise port.
In 1967, the citizens voted to purchase a collection of Picasso paintings, and when the famous artist found out, he donated three of his paintings to the city.
For the past 700 years or so, Basel has been famous for one product: Läckerli, a type of hard gingerbread that was originally exclusively made for New Year. Today you can buy it anywhere, anytime in Switzerland.
The average price of a basic lunchtime menu (including a drink) in the business district in Basel is CHF 24 (Swiss Francs).
For many Swiss people, Basel means the three fs: football, Fasnacht (a fried doughnut of German origin) and pharmaceuticals; all loved and hated with equal measure.
While Switzerland has four official languages, the most common language spoken in Basel is Swiss German. However, it's very simple to get around the city and communicate easily speaking English or French.
The city's population is nearly 200,000, ranking it Switzerland's 3rd largest (after Geneva and Zurich).
Thinly grated potatoes, pan-fried until crisp and golden, makes rosti, one of Switzerland's iconic national dishes.
Zopf is one of the mainstays of Swiss breakfasts. A rich white bread baked in the shape of a braid, served with butter, jams, honey, cheeses and/or cold meats.
Swiss bakeries bake a huge variety of breads - rye, maize or potato-and-walnut bread to name just a few, which adds to the luscious breakfast spread.
Currency
Currency is the Swiss Franc but Euro bills are accepted (however you may get Francs in return for change).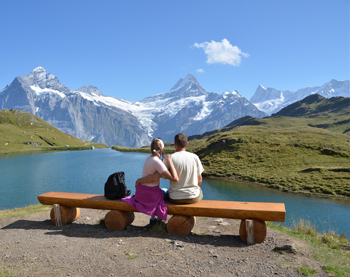 Weather
With a temperate climate and plenty of sunshine (averaging 300 days of sunshine a year) it really is a year-round destination.
Voltage
The power voltage in Basel (as in much of Europe), is 230V and the standard frequency is 50hz. This means that if you don't want to blow up your electronics, bring both an adapter and converter. These can be easily found at Best Buy for a minimal charge.
Visa Requirements for Canadians
Canadians do NOT need a VISA for travel to Switzerland for stays of up to 90 days.
Getting to Basel from Halifax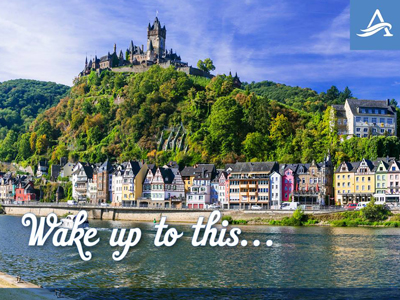 By air: Flights land at the EuroAirport Basel Mulhouse Freiburg, which is conveniently located just 15 minutes from the city centre. It is an international airport, 3.5 km northwest of Basel in Switzerland, 20 km southeast of Mulhouse in France, and 46 km south-southwest of Freiburg im Breisgau in Germany. From Halifax there are several options to fly into Basel. Air Canada offers year round convenient connections via London Heathrow, Toronto and Montreal. Condor Airlines offers seasonal flights (June-Oct) from Halifax via Frankfurt to Basel. As well, there are connections via Boston and Newark with Delta and United Airlines.
By train: Basel has three mainline train stations offering excellent connections to all areas in Switzerland and major European cities. The Swiss Railway Station (SBB, this is the hub for most public transport), the French Railway Station (SNCF) and the German Badische Bahnhof railway station (DB) are all located in the central part of Basel. There are train services to a multitude of destinations, including Paris and Germany.
By river cruise: All the major river cruise companies visit Basel as part of their Rhine itineraries. There are three docking platforms in the Basel area bringing in over 100,000 visitors to Basel annually.
Planning your Basel Holiday
Interested in learning more about Basel? Contact us today!
ENRICHING YOUR LIFE ONE VACATION AT A TIME


Select your next adventure below and meet the expert who will help.