Romance Travel and Sandals Vacations
Cheryl Jaster Rhyno, Romance Travel, Sandals and Jamaica Travel
Cheryl Jaster Rhyno is also a River Cruise Specialist
The dollars come and go, but the memory bank needs a deposit.
Looking to plan a weddingmoon or retie the knot at one of 15 Sandals Resorts? Why not plan this experience with a Sandals specialist who has done both.
Romance Travel and Sandals Vacations Specialist Cheryl and Nelson were married at Sandals Negril in Jamaica and "retied the knot" at Sandals Emerald Bay in Great Exuma, Bahamas.
She knows what you are looking for and is ready to answer all of your questions. Question number one? How to choose a resort? Cheryl has travelled throughtout the Caribbean, St Lucia, Antigua, Jamaica , St Thomas, St Maarten, Bahamas, Domincan Republic , Cuba, and Mexico. Let her know what you're looking for and she will pinpoint your options.
If you are ready to invest in a luxury all-inclusive ADULTS ONLY resort, she is here to help find the perfect destination. This One Love Jamaica specialist has been to Jamaica twice this year alone.
No amount of reading reviews online is a substitute for travel. Having experienced the road less-traveled makes a world of difference. Cheryl brings the knowledge and enthusiasm to give you a romantic getaway.
Question number one? How to choose a resort?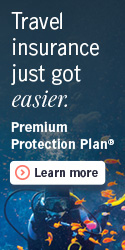 Cheryl Jaster Rhyno
Certified Sandals and Jamaica Travel Specialist
Give Cheryl a call at:

or by email at: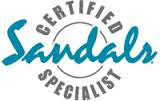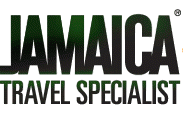 Faith Sproule, Romance Travel and Sandals Vacations Specialist
Faith Sproule is the owner of the Niche Travel Group and is also the Hawaii, African Safaris & Destination Weddings Specialist
Faith believes in the magic of Sandals and that couples of all ages must make time for romance. Life moves quickly and distances separate us from those we cherish the most. One week at a Sandals Resort will rekindle the romance and reconnect you with the love of your life. Incredible five-star dining, spectacular rooms, the Caribbean's best beaches and award-winning services await you. Tired of going to a resort and paying extra for the "inclusions"? Stop paying more for top-shelf alcohol, a la carte dining, golf, scuba diving and every other extra you can think of. Sandals boasts more inclusions than any other resort on the planet!
Faith is the Specialist who can match you to the perfect Sandals resort. How? Faith has toured every Sandals resort, including the recently opened Sandals Barbados. Faith knows that each Sandals is unique with its own special feel, and she can pinpoint the best destination for you.
Speak with Faith today and start planning that perfect vacation!
We have booked every trip with Faith (most notably our wedding!) since 2005 and she has never let us down.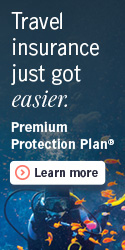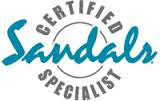 ENRICHING YOUR LIFE ONE VACATION AT A TIME


Select your next adventure below and meet the expert who will help.