Destination Guide -

Discover Vienna
Known as the "heart of the musical world" there is an unmistakable muse that thrives in this beautiful city, one that whispered inspiration to Mozart, Beethoven, Schubert and Strauss.
Vienna Travel Guide
When you hear the word Vienna chances are your mind conjures up impressions of opulence, history and world-class classical music. The elegance and class of historic Vienna melds perfectly with the new vibrant coffee culture and booming art scene giving visitors the perfect city to savour with all five senses.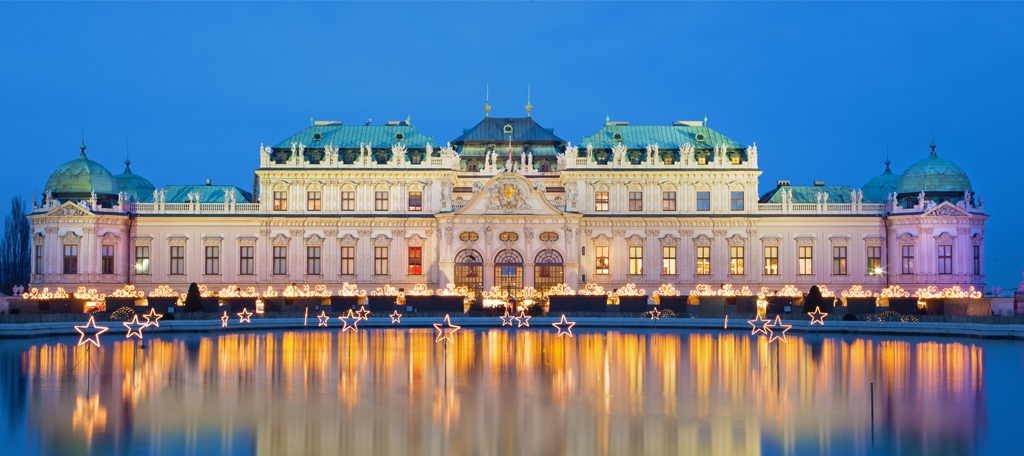 Why travel to Vienna?
Whether you're a history buff, a classical music lover, a budding barista or a hippophile (yes that's a word, it means someone who loves horses), there's something to love about this stunning European city. Known first and foremost as the home to the Habsburg rulers of the Austro-Hungarian empire, this city has done an impeccable job of maintaining its roots and staying current. Boasting the title of "City with the highest quality of living" it boasts a thriving music and nightlife culture, incredible shopping, excellent Viennese cheeses, exceptional coffee, the world's oldest zoo and some of the most stunning architecture you can find.
What to see? What to do?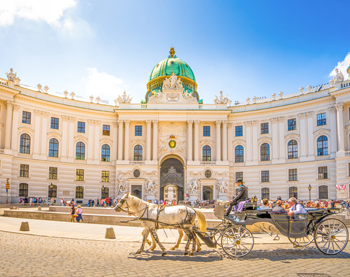 No visit to Vienna is complete without a tour of the Schonbrunn Palace!
Delight your senses with a day spent in the Museums Quartier.
Stare in awe at the incredible St. Stephen's Cathedral.
Check out the Spanish Riding School. Established in the 16th century it is the word's oldest school of horse training. Visitors can witness the impeccable snow-white Lipizzan horses practice intricate jumps and moves to classical music. Their riders, decked out in historic empire-style uniforms, will transport you to another time.
Wander through the stalls of one of the best flea markets in Europe - the Flohmarkt.
Ride the Wiener Riesenrad. Hard to pronounce but fun to do, a trip on this 120 Ferris Wheel will give you an incredible view of the city.
Have a time at Cafe Central. Known for its delicious coffee, this 140 year-old shop is where Trotsky read his morning paper. With a cathedral like dome and heavenly pastries, you'll want to stay a while.
Catch a show. Vienna is home to a plethora of live music options. For example, the world renowned the Vienna Boys' Choir, which dates back to 1498.
Just outside the city...
Just 40km outside the city you'll find the stunning Wachau Valley. This world heritage site sits along the Danube river and boasts spectacular scenery and a rich history. You'll see grand castles, villages and vineyards taking you back to medieval times. It's a foodie's paradise and a popular day trip from Vienna. One top attraction in the region is the Benedictine Melk Abbey, with its octagonal domed entrance, a frescoed marble hall and impeccable gardens. Traveller Tip: Skip the hassle of driving and opt for a guided tour. Your Niche Travel Group agent can set that up for you.
Fun Facts!
Vienna is the only capital city in the world to produce large volumes of wine within its city limits. This city even has wine taverns called Heurigers.
With Sigmund Freud as a former resident, Vienna has been called the birthplace of psychotherapy.
The snow glove was invented here.
Over 450 balls take place in Vienna each year - wouldn't you love to go to one? Your Niche Travel Group agent can make this happen!
Currency
In Vienna, as in all parts of Austria any many other countries in Europe, the accepted currency is the Euro. ATMs are easy to find and credit cards are accepted almost everywhere.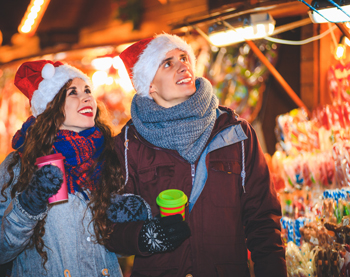 Weather
July is the hottest month in Vienna with temperatures between 18C and 27C. The coolest month is January with temperatures ranging from 4C to below zero. There is no set rainy season as every month averages 6-8 days of precipitation.
Voltage
The power voltage in Vienna, as in much of Europe, is 230 V and the standard frequency is 50hz. What this means, if you don't want to blow up your electronics, is that you'll need both an adapter and converter. Traveller Tip: Adapters and converters for Europe can be easily found at any electronics store (e.g. Best Buy) for a minimal charge.
Visa Requirements for Canadians
Canadians do not need a VISA for travel to Austria for stays of up to 90 days.
Getting to Vienna from Halifax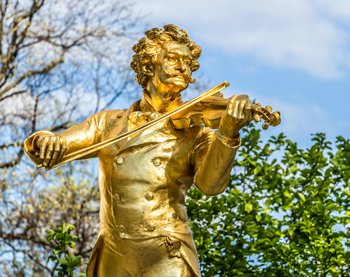 By air: With our fantastic international airport, those departing from Halifax have great options getting to Vienna. The quickest is a direct flight from Halifax to Frankfurt followed by a 90 minute flight to the Vienna International Airport.
By train: As with nearly all cities in Europe, travelling by train is both fast and affordable. Vienna is a day trip from cities like Saltzburg, Budapest, Prague, Bratislava, Munich and so many more! Let your bucket list be your guide. Look into purchasing a Eurail pass before leaving Canada to get the best deals on train travel within Europe.
By river cruise: If you really want to treat yourself, why not book a river cruise that either begins or ends in Vienna. There are many cruise lines to choose from with sailings to and from Austria! Speak with your Niche Travel Group agent for more information.
Planning your Vienna Holiday
Interested in learning more about Vienna? Contact us today!
ENRICHING YOUR LIFE ONE VACATION AT A TIME


Select your next adventure below and meet the expert who will help.