River Cruises
River Cruises Specialists
Please contact the Niche Travel Group owner Faith Sproule and she will connect you with the river cruise specialist who has personal experience and expertise with the River Cruise itinerary that you are interested in.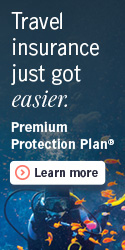 About our River Cruises
River cruises have opened up the heart of Europe, connecting small towns and imperial cities along the Rhine, Main and Danube.
If you are interested in an enriching, slow-paced experience, river cruises are the ideal way to travel. The Niche Travel Groupagents stand out in the travel industry as river cruise experts who are educated and passionate about creating travel experiences that enhance people's lives.
Our agents are passionate travellers. Their bounty of personal experiences allow them to design hassle-free vacations; and each brings a formidable understanding of what not to miss!
By focusing on you, the client, they are able to deliver excellent personal attention in an industry where service is increasingly disappearing. You may have already researched various river cruise itineraries and companies and still find yourself confused. We understand that this is a considerable purchase and our specialists are ready to help you choose an itinerary that is perfect for you and your budget.
We are here to create your ideal vacation, including unforgettable gastronomic experiences, luxurious accommodations and enlightening guided excursions. To us, river cruises bring together the best of both worlds - freedom and experience. We know where the value is and now it's your turn to journey to vineyards, soak up the world's history and discover the new.
Don't trust your investment of time and money with someone who hasn't journeyed there first. You have worked hard and saved for the trip of a lifetime. Invest your time with experts who can help you create lasting memories with the people you love.
Our specialists above look forward to sharing their experiences and insights with you.
We have booked every trip with Faith (most notably our wedding!) since 2005 and she has never let us down.
ENRICHING YOUR LIFE ONE VACATION AT A TIME


Select your next adventure below and meet the expert who will help.