African Safaris
Faith Sproule, African Safaris Specialist
Faith Sproule is the owner of the Niche Travel Group and is also the Hawaii and a Romance & Destination Weddings Specialist
Looking for a unique experience in the game parks and wineries of South Africa? Faith spent six months living along the Garden Route and will build you a luxurious travel experience that will change your life. South Africa is a complicated country and your itinerary requires the help of an expert if you are going to capitalize on all this majestic country has to offer.
Faith will advise you on the best places to stay in Kruger Park, along the Garden Route and in the Winelands. Flying into Cape Town is an experience of it own and you can choose to play alongside whales or cage-dive with sharks. This fantastic country is waiting for you and Faith would love to make that dream a reality. She wants you to understand what a sundowner is and how it may change the way you look at the world.
We received your personal note when we arrived, thank you!! What a lovely touch to welcome us.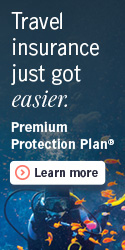 ENRICHING YOUR LIFE ONE VACATION AT A TIME


Select your next adventure below and meet the expert who will help.