African Safaris
Amber Howard Hughes, African Safaris Specialist
Amber Howard Hughes is also a Guided Tours, Hawaii and River Specialist
Looking for a unique experience in the game parks and wineries of South Africa? Amber will build you a luxurious travel experience that will change your life. South Africa is a complicated country and your itinerary requires the help of an expert if you are going to capitalize on all this majestic country has to offer.
Amberwill advise you on the best places to stay in Kruger Park, along the Garden Route and in the Winelands. Flying into Cape Town is an experience of it own and you can choose to play alongside whales or cage-dive with sharks. This fantastic country is waiting for you and Amber would love to make that dream a reality. She wants you to understand what a sundowner is and how it may change the way you look at the world.
If you see Amber driving around the local South Shore towns in Nova Scotia be sure to honk and give her a wave. You can't miss her humorous caricature on the back of her car.
Ask Amber about her escorted group experiences to Botswana, South Africa and Zimbabwe!
Amber's Travel Gallery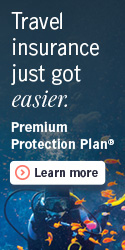 ENRICHING YOUR LIFE ONE VACATION AT A TIME


Select your next adventure below and meet the expert who will help.