Disney Vacations
Karen Marquis, Disney Vacations Specialist
You can have the time of your life at Disney, but you need to have a plan.
Before you spend hours researching your Disney Vacation options, comparing resorts, studying meal plans and mapping out fast pass tips...talk to our Disney concierge Karen Marquis. Let her expertise lead the way to the magical vacation of your dreams.
You can do it all! Start the day with the world's best wake up call, visit Ariel's grotto, enjoy the boardwalk, have dinner in Cinderella's castle and still make the fireworks! You just need an expert to help plan it for you. To start, Karen will map out your Disney vacation so that you minimize lineups and maximize family time.
Do you know about the Disney meal plans? They are a great idea and Karen can guide you on how to get the best value. (You don't want to end the week as a frustrated parent with extra snack credits and a family that lived on chicken nuggets for a week.)
As your personal concierge, Karen will look after booking your fabulous hotel, dining reservations, fast pass reservations, character experiences, not to mention easy travel to and from the airport. You will be spoiled with concierge level planning, park maps, park hours, personalized itineraries, parade schedules, fireworks schedules...and MUCH more!
The perfect Disney Family Vacation is an investment in the memory bank; and with 15 visits to Disney to date (and one more coming this November), Karen is ready to make that dream vacation a reality.
Imagine your dream Disney Vacation
Credentials and qualifications
As a CTC - CTC Certified Travel Consultant, Karen is also available to counsel you with Disneyland California and Disney Cruises, having sailed on the Disney Wonder and the Disney Magic lines.
Karen has all of the credentials that you are looking for, and more importantly, vast personal experience to give you expert advice on the ins and outs of everything Disney.
Disney Courses CDK
College of Disney Knowledge Graduate
On-site Disney International Agent Program Graduate (x2)
Disneyland Paris Specialist Program
Legoland Specialist
Visit Orlando Specialist
Universal Studio Specialist
What if you already have your Disney vacation booked?
If you've already booked a trip through Disney directly, don't worry, it's not too late to take advantage of concierge services. We are here to help (and we may even be able to save you money). To get started, please fill out a Booking Transfer Form and we will take it from there! Nothing at all changes about your booking - not even your confirmation number. In fact, we may even be able to get the price lower than what you were able to get at booking!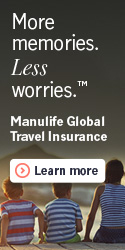 ENRICHING YOUR LIFE ONE VACATION AT A TIME


Select your next adventure below and meet the expert who will help.