Peru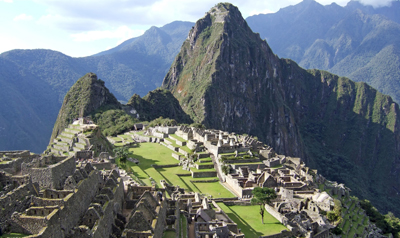 Faith Sproule, Peru Specialist
Faith Sproule is the owner of the Niche Travel Group and is also the Hawaii and a Romance Specialist
Why is Machu Picchu on everyone's bucket list? We believe that the journey to this sacred locale is the pinnacle of adventure travel, mixed with a cultural experience, and is second to none.
Peru is awe inspiring, but difficult without the help of a professional who has been there. We know which hotels have the oxygen bars and the jacuzzi tubs (which you will thank us for after the climb)!
We is looking forward to speaking to you and planning your perfect trip to the Sacred Valley, Lake Titicaca, Cusco and the awe inspiring Machu Picchu.
We have hiked Machu Picchu, travelled Greece and the Greek Islands and mostly recently a wonderful vacation through Italy. Faith knows my husband and I like active vacations and has made wonderful selections based on our likes and interests. Now to decide our next destination!!!
Faith Sproule CTC
Facebook/NicheTravelGroup
Follow Faith at the Niche Travel Group Blog
and SandalsBeaches.ca
Give Faith a call at:

or by email at:

ENRICHING YOUR LIFE ONE VACATION AT A TIME


Select your next adventure below and meet the expert who will help.