Group Vacations
Want to see the latest Group Vacation packages? Click HERE to see our latest offerings.
Alex Williams, Group Vacations Specialist
Alex Williams is also the Peru and a River and Destination Weddings Specialist
Feeling overwhelmed by the task of booking a group vacation? Rest assured, our Group Vacation Specialist Alex has booked 200 (and counting) destination weddings and large group vacations. Alex believes that travelling with friends, family and loved ones is the best way to enjoy the all-inclusive experience. Let Alex help you plan your best holiday with a few other couples, BFF's, the grandparents, friends from work, your favourite families on your kid's hockey team (you get the idea).
Alex brings 20 years of group booking experience and insider knowledge to the Niche Travel Group. Did we mention Alex grew up in South America and is fluent in Spanish, making it easy to communicate with group contacts and hotel managers in Mexico and the Caribbean?
Destination Weddings are her specialty (she even coordinated her own destination wedding in Jamaica) and knows which questions and specifics to lay the groundwork before helping you sift through the many details involved with executing a fabulous group vacation for you and yours.
Whether you have a sunny destination in mind or looking for guidance, reach out to Alex today for a stress-free holiday.
If you want a stress free experience experience with a true expert please reach out to Alex today.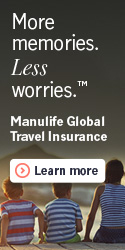 Alex Williams
Follow the Niche Travel Group Group Vacations Blog
Give Alex a call at:

or by email at:

ENRICHING YOUR LIFE ONE VACATION AT A TIME


Select your next adventure below and meet the expert who will help.