'THE LONELY' ON THE DANUBE RIVER CRUISE

OCTOBER 17 - 24, 2020
The Lonely - Celebrating the music of Roy Orbison including hits from The Traveling Wilburys and The Everly Brothers.
Join us for seven nights and three intimate, exclusive, engaging performances by The Lonely on the ship in the evenings aboard the beautiful AMALea. Don't miss this once in a lifetime opportunity to sail the Rivers of Europe with this beloved Canadian Band.
RIVER CRUISE WITH THE LONELY
Three intimate, exclusive, engaging performances by The Lonely on the AmaLea River Cruise Ship.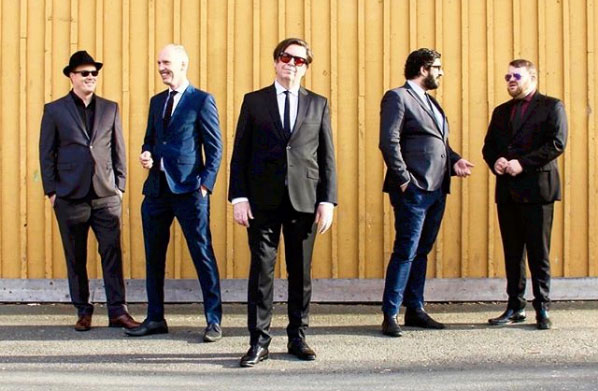 ×
The Lonely, a dynamic and sensitive celebration of the music of Roy Orbison ...and much more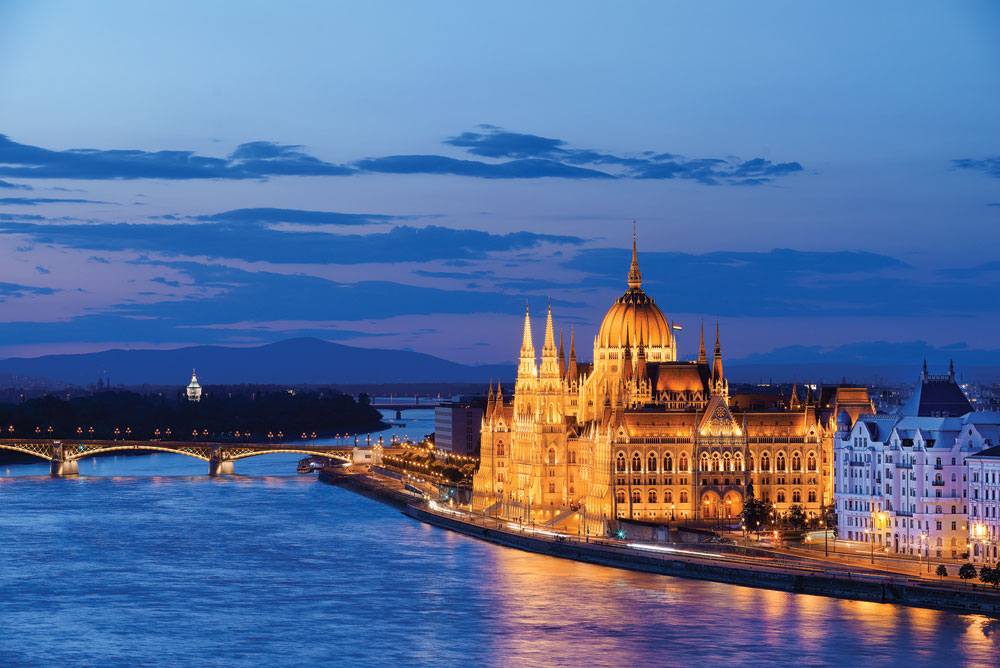 ×
Enjoy visually striking views along the Danube
CRUISE FROM: BUDAPEST TO VILSHOFEN
DATES: OCTOBER 17 - 24, 2020
COUNTRIES: AUSTRIA, GERMANY, HUNGARY & SLOVAKIA
RIVERS: DANUBE
Prices in Canadian (US rates available)
CABINS
Sensational Suite
• $7559 CAD per person
Larger Double Balcony Cabin AA on the Violin Deck
• $6499 CAD per person
Larger Double Balcony Cabin AB on the Cello Deck
• $5999 CAD per person
Double Balcony Cabin BA the Violin Deck
• $5699 CAD per person
Double Balcony Cabin BB on the Cello Deck
• $5399 CAD per person
French Balcony Cabin CA on the Cello and Violin Deck
• $4899 CAD per person
Smaller French Balcony Cabin CB on the Violin Deck
• $4499 CAD per person
Dual Window Cabin D on the Piano Deck
• $3999 CAD per person
Dual Window Cabin E on the Piano Deck
• $3799 CAD per person
Additional Charges
• Port charges of $231
• Airport Transfers
• International flight
• Suggested Gratuities of $185 CAD per person
Non-Refundable Deposit is $1000 per person. Final payment is due by July 17, 2020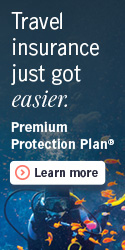 AT A GLANCE
Those longing for the romance of Old World Europe will get to travel into the very heart of the continent, where empires were built, kings and queens were crowned and some of the world's greatest music was composed and performed by the likes of Mozart and Beethoven.
Grand European cities like Vienna, Bratislava and Budapest forever remain timeless. Admire the beauty of Austria's Lake District and the Czech Republic's charming mountain town, Česky Krumlov. From grand abbeys and fortresses perched high above the Danube to plentiful iconic UNESCO World Heritage Sites, be romanced by the Danube with all her regal and romantic splendor.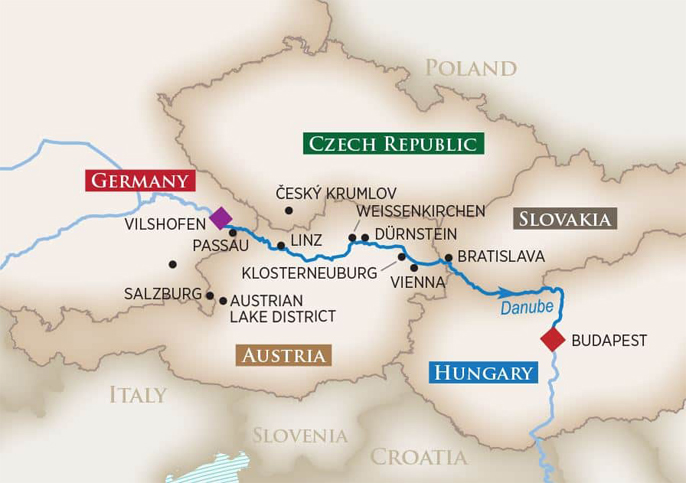 ×
A WORLD OF EXPLORATION
• Exclusive Oktoberfest
• Evening wine tasting at local winery
• Immersive tours in every destination
• Gentle, regular, active and late-riser tour options
• Walking, bike tours and hikes
• Special interest tours
• Knowledgeable guides
• Airport transfers with purchase of air from AmaWaterways
AN ARRAY OF AMENITIES
• Personalized service from a highly trained Cruise Manager during both cruise and land programs
• Internet and Wi-Fi access
• Sun deck pool with swim-up bar and walking track
• Fitness room
• Main Lounge with panoramic views and bar
• Bottled water in every stateroom replenished daily
• Daily entertainment including cultural performances
QUESTIONS? CONTACT US
CONTACT US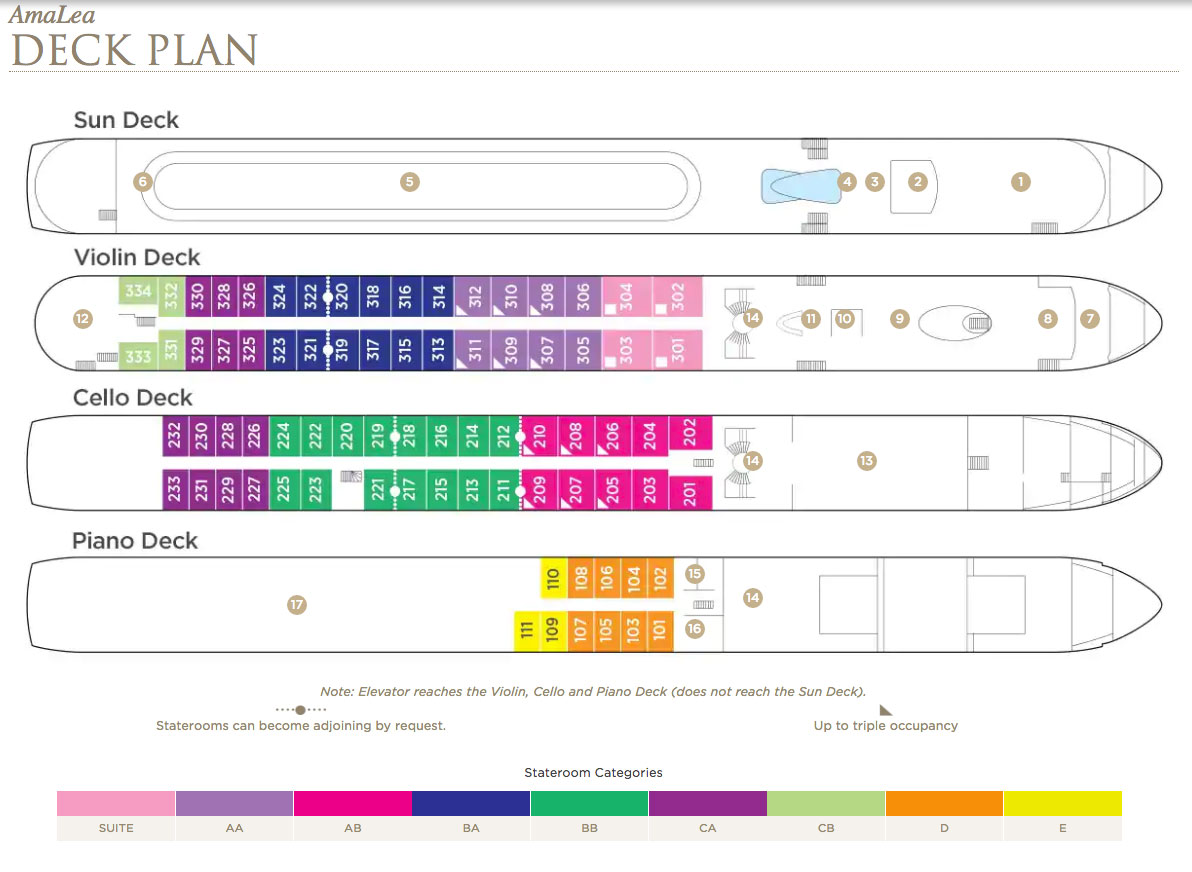 ×
SPACIOUS STATEROOMS
• Seven nights luxury accommodation in an outside stateroom (most with twin balconies)
• Computer for internet access
• Entertainment-On-Demand in all staterooms featuring free high-speed internet access, movies, a music library and English language TV stations
• Mini-fridge, desk and sitting area
• Bottled water replenished daily
AWARD-WINNING DINING
• All onboard dining in a variety of venues
• Regionally inspired cuisine made with locally sourced ingredients
• The Chef's Table specialty restaurant
• Welcome Cocktail, Welcome Dinner, La Chaîne des Rôtisseurs Dinner, Captain's Cocktail and Gala Dinner
• La Chaîne des Rôtisseurs exclusive dining experience
• Unlimited fine wine, beer and soft drinks with lunch and dinner
• Unlimited sparkling wine and fresh juice with breakfast
• Sip & Sail Cocktail Hour with complimentary wine, beer, spirits and soft drinks
• Tapas, sandwiches, snacks and refreshments served daily in the Main Lounge
AMAWATERWAYS
'THE LONELY' ON THE DANUBE RIVER CRUISE
ENRICHING YOUR LIFE ONE VACATION AT A TIME


Select your next adventure below and meet the expert who will help.