Cruise Vacations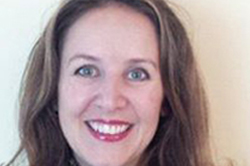 Faith Sproule, Cruise Vacations Specialist
Faith Sproule is the owner of the Niche Travel Group and is also the Hawaii, Peru and Romance Specialist
Faith understands why you love cruise vacations. Faith believes that each cruise line has its own feel and personality; and you deserve a travel advisor who understands these differences and how to customize your holiday to your individual vision.
Having sailed with a number of contemporary and premium cruise lines, Faith shares in-depth personal experience with cruising. She enjoys learning the finer details of your vacation expectations and desires, before she recommends a vacation for you!
While most of the mainstream cruise lines are fantastic, they are all very different. The key to a good vacation is choosing the right cruise line, cruise ship, destinations and time of year that will ensure your vacation is everything you've been dreaming of.
For contemporary, luxury and river cruises, Faith will be happy to find the perfect fit for your next vacation.
Faith always goes above and beyond to make sure we have the most memorable vacations possible.
Faith Sproule CTC
Facebook/NicheTravelGroup
Follow Faith at the Niche Travel Group Blog
and SandalsBeaches.ca
Give Faith a call at:

or by email at:

ENRICHING YOUR LIFE ONE VACATION AT A TIME


Select your next adventure below and meet the expert who will help.